Rallies pictures on 5th May 2006.
WP @ Serangoon Stadium on 5 May 2006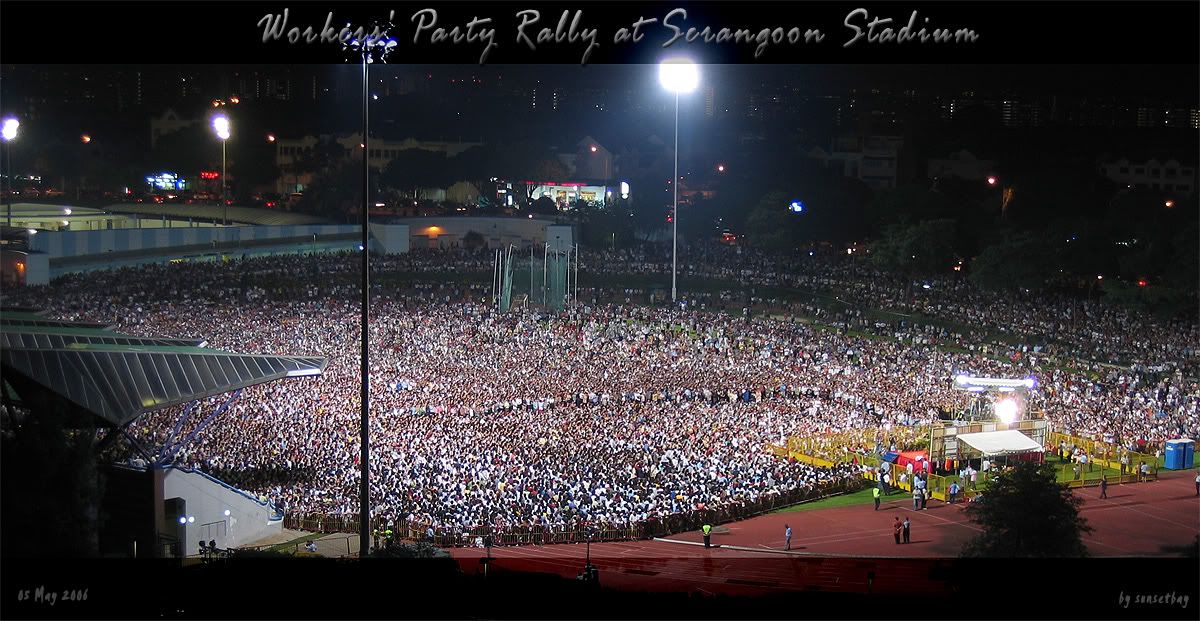 SDA @ Potong Pasir 5 May 2006
PAP @ Segar Rd on 5 May 2006
This will be the last of the rallies pictures I will be posting.
It has been a exhilarating 9 days of campaigning.
The day to vote has come.
Vote rationally. Vote wisely.
Always remember,
YOU DO HAVE A CHOICE!



MAJULAH SINGAPURA.