PAP rally at Hougang on 1st May.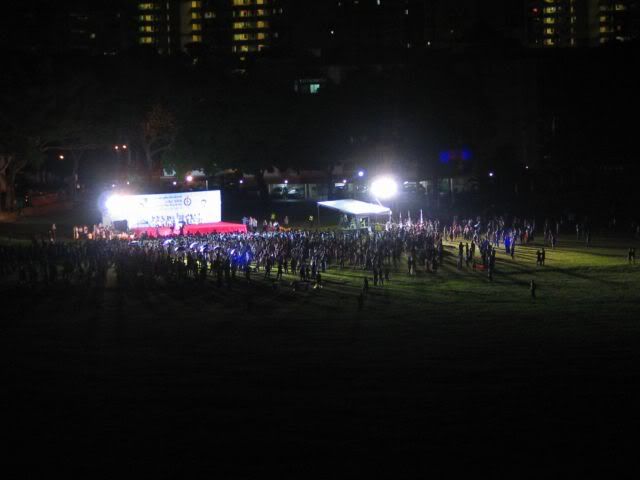 This are the pictures of PAP rally crowd for the their Hougang rally on 1st May.
It is held on the same site as the WP's rally on 30th April.
As you can see the crowd is, ermmm, "huge".
But it does not matter, I am sure everyone will be able to hear what PAP has to say through our "First World" media on 2nd of May.
The photos are sourced from
Sammyboy Forum
.